Stain options coming soon.
Black Maple cue with a blue stained figured Maple wrap. No-stain Maple points with sim Ebony framed Blue Juma gem diamonds.
Standard Tip: Pechauer Jade Medium
Joint Type: Piloted
Joint Collar: Stainless
Joint Size: .850
Shaft Taper: 10-12″ Pro Taper
Pin Type: Pechauer Speed JT
Ferrule Length: 5/8 inch
For custom engraving, please call  800-934-7735.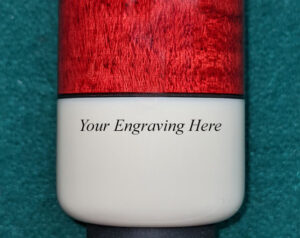 P09-M